Paulus.org.uk
...a site for sore eyes!
Original photographs reflecting the beauty of both the natural and the man made worlds,
artwork, encaustic paintings, links to other websites, thoughts on this & that.
If you wish to see more, please click on the picture below...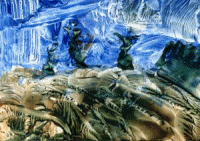 Sorry we have been offline for a few days. We are back, and will be updating soon...
©Paul de Boos. Last updated:22 Nov 2005 23:27